Events Calendar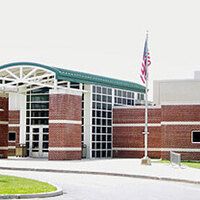 Billera Hall
Billera Hall is a state-of-the-art athletic facility that is home to the John Compardo Fitness Center, 3 full basketball courts, a running track and roll down curtains that can separate the large space into 3 smaller stations as needed for basketball, volleyball, or tennis. As one large space, the courts can be used for lacrosse, baseball, or track practice.
2755 Station Ave. Center Valley, PA 18034
Phone

6102821100

Website
Twitter
Recent Events


Natasa Cyrus left a positive review
12/18/2018
Wow this was really an amazing experience to attend this event for our entire team of www.jaipur4fun.com and www.riturai.in Thanks a lot to desales for inviting us to the event.
Wonderful, gorgeous event.

Billera Hall posted a photo
12/1/2016

Billera Hall