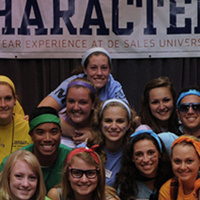 Character U

Matt Fradd is the Director of Youth and Young Adult Outreach for Integrity Restored, as well as their Director of Content Development. He is the editor of...

Whether it's motivating students or employees to change the culture of their school or their workplace; or teaching others how to start and maintain...

A 6 ft. 11 in (2.11 m) tall American college student and basketball player at Manhattan College. He was born missing half of one arm and has been recognized...
Recent Events