Events Calendar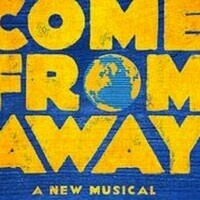 Broadway Show- Come from Away
DeSales goes to Broadway! Tickets are $30 and include mandatory transportation. There will be time to explore the city and get lunch prior to the show. The bus will leave Dorothy Day at 10am.
$30 is required within 48 hours of signing up to the CAB office, Dorothy Day 171. If the office is closed, please put the money in the provided labeled envelopes outside of the office and in the office mail slot.
48 hours is required for all refunded cancellations.
Please text 484-602-4140 with any questions
Click here to Register
Sunday, April 7 at 10:00am to 7:00pm
NY
Event Type

Departments

Website
Group

Subscribe