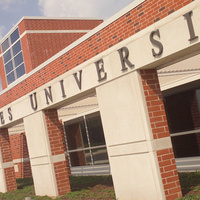 DSU Preview: 5/30
For Majors:
Business
Law & Society
Political Science
Sport & Exercise Physiology
Sport Management
Theatre
TV/Film
Other majors as invited
This event is by INVITE only. Invitations were sent to all deposited freshmen beginning May 1. Your preview date is assigned by major.
This program will guide you to a successful college experience. You'll have time to learn about the resources on campus and to meet new friends.
Registration begins at 9:30 a.m. Photos will be taken at this time for your DeSales Student ID card, so get ready to smile. The program begins at 10:00 a.m. and concludes at 3:00 p.m. with an optional residence hall tour.
Tuesday, May 30, 2017 at 9:30am to 3:00pm
Event Type

Departments
Group

Contact Info

610-282-1100

Subscribe