Events Calendar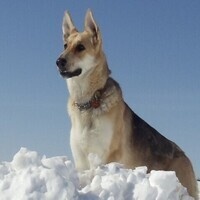 Forensic Forum: Adventures of a Forensic Anthropologist and her Cadaver Dog
Please join us as Kathy Day speaks about her adventures with Tara, her cadaver dog.
Kathy Day has worked at the Alaska State Medical Examiner's Office and taught courses at the University of Alaska and the DeSales University MCJ Program.
Involved with the Disaster Mortuary Operational Response Team (DMORT), Day has been trained at the famed Body Farm at the University of Tennessee, the L.A. Coroner's Clandestine Grave Course, and the Armed Forces Institute of Forensic Pathology.
A world traveler, she's been deployed as part of the Federal Incident Management Response Team for relief following major earthquakes and hurricanes, and she participated in 2015 with the Secret Service and law enforcement for Pope Frances' visit. Currently involved in K9 Search and Rescue, Day uses her cadaver dog, Tara, to find missing people.
Thursday, November 8, 2018 at 7:00pm
DeSales University Center (DUC), Commonwealth Room
2755 Station Ave Center Valley, PA 18034
Event Type

Departments
Cost

Free - Please call 610-282-1100 ext. 1466 to reserve your space.

Group

Hashtag

Subscribe